COVID-19 Update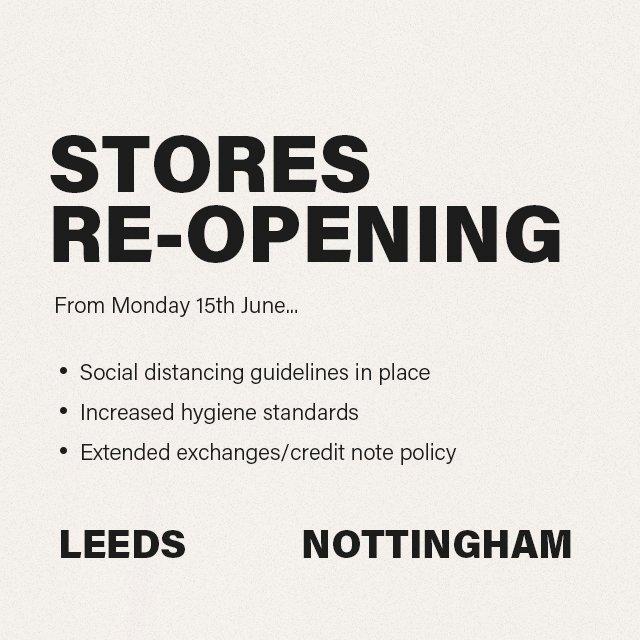 An Update From Us At Hip
We are pleased to announce on Monday 15th June from 10:00am we will be reopening both our stores with social distancing guidelines in place and increased hygiene standards.
We are also extending our exchanges/credit note policy from 14 days to 60 days until further notice, to allow extra flexibility when shopping with us.
We look forward to welcoming you back into our stores, with new season deliveries arriving weekly for you to shop.
Is The Hip Store Still Operating?
We are here 24/7, you can continue to shop with us via thehipstore.co.uk. Alternatively you can shop in store as both our stores in Leeds and Nottingham re-opened their doors on Monday 15th June.
Will my online order be delayed?
UK Standard delivery is 3-7 working days and Express Delivery is 1-2 working days. International delivery is now available outside of Europe; delivery to European countries (outside of U.K.) is up to 10 working days.
Returning An Item?
Processing returns is taking a little longer than usual so please allow between 7-10 days on receipt of a return.
How to get in touch.
Our customer care team are here to help – email info@thehipstore.co.uk or call 01614133670
We accept the following payment methods





Visit our corporate website at www.jdplc.com